Kitchen and Bath Remodeling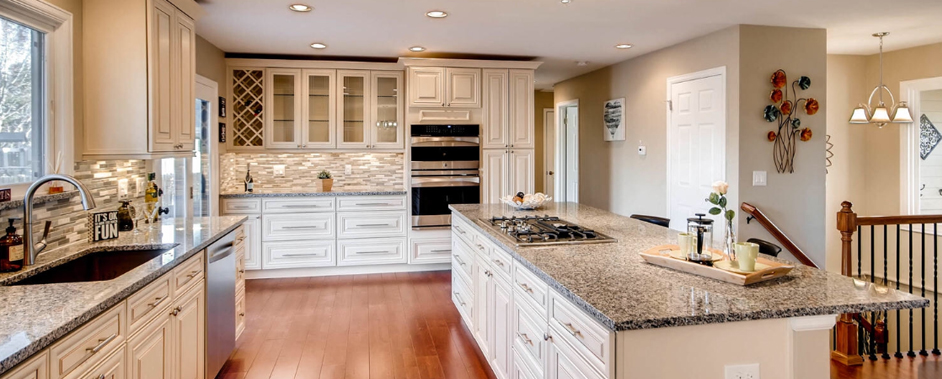 Add style, functionality and value to your home with a quality renovation—which you'll enjoy for years to come. Here's what you can expect:
- Design: As with any project, we'll work with your designs or we can provide a plan that maximizes your home's potential and architectural integrity. We pull all permits necessary to complete your renovation.

- Materials: Browse our samples or bring us your own. We can also direct you to appropriate vendors given your project parameters, tastes and budget.

- Workmanship: With nearly 15 years experience in Denver alone, Build & Remodeling has the expertise and track record to put your mind at ease. Read what past customers have to say.
Contact Us
Free Consultation and Estimate
The Build & Remodeling Co
1. Competitive: Budgets are carved in stone before works begins. Allowances are set based on your requirements.
2. Quality: Only reputable, proven vendors and subcontractors—the very best in Denver—are part of our team.
3. Efficient: A comprehensive schedule —updated regularly—keeps your project moving forward in a timely manner.
4. Informed: We provide regular status updates in the mode most convenient to you. Questions or comments? We're always available.
5. Respectful: We treat your home like it was our own, with daily cleanup and procedures that ensure safety.